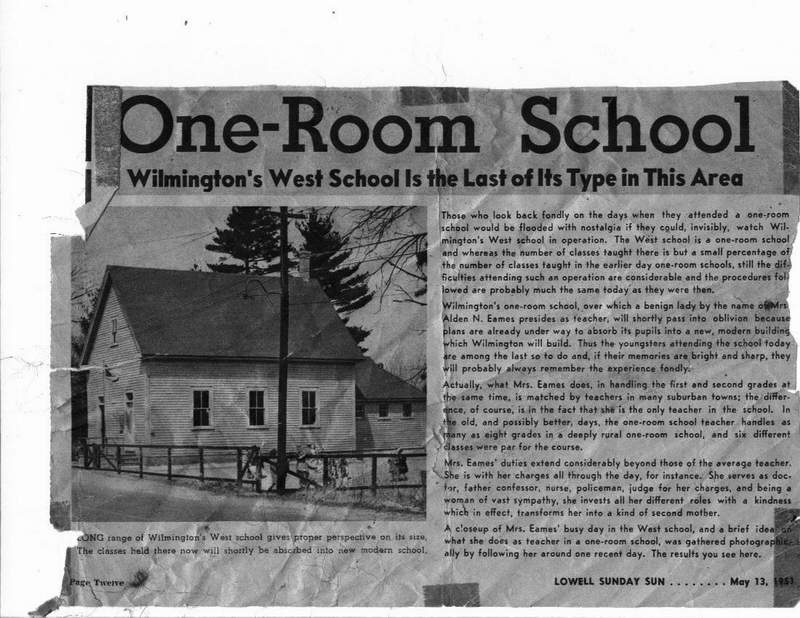 Article courtey of Bob O'Leary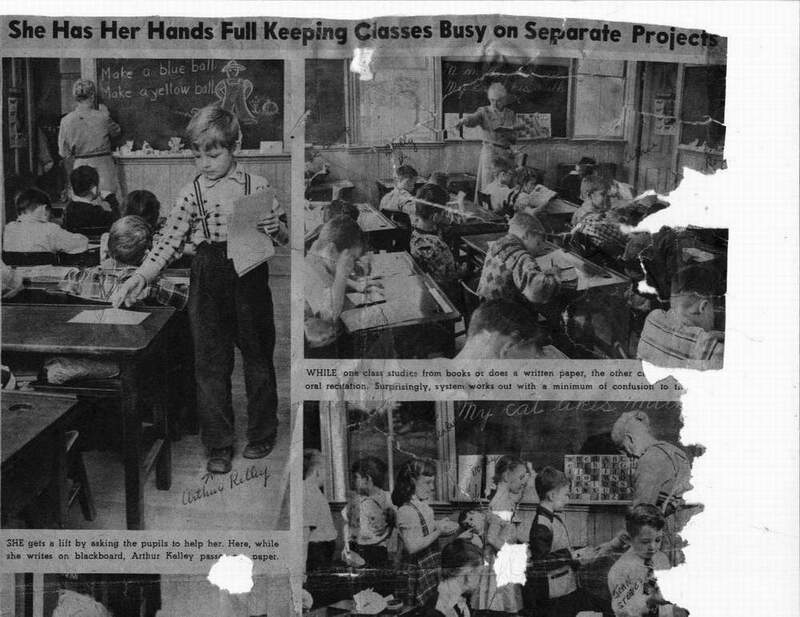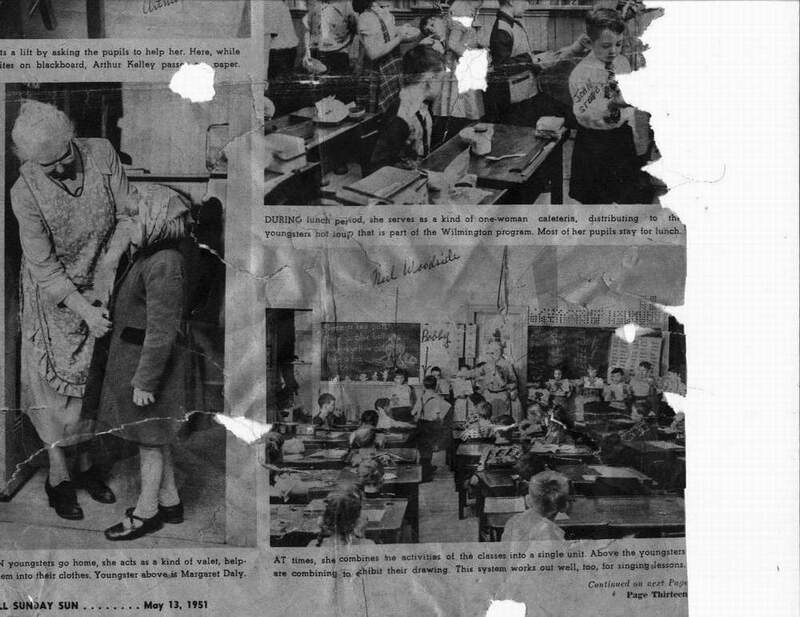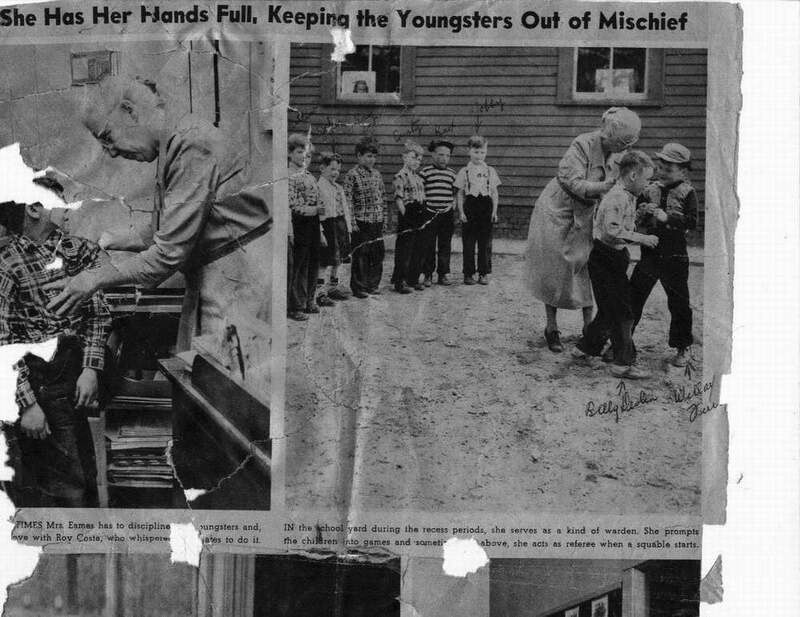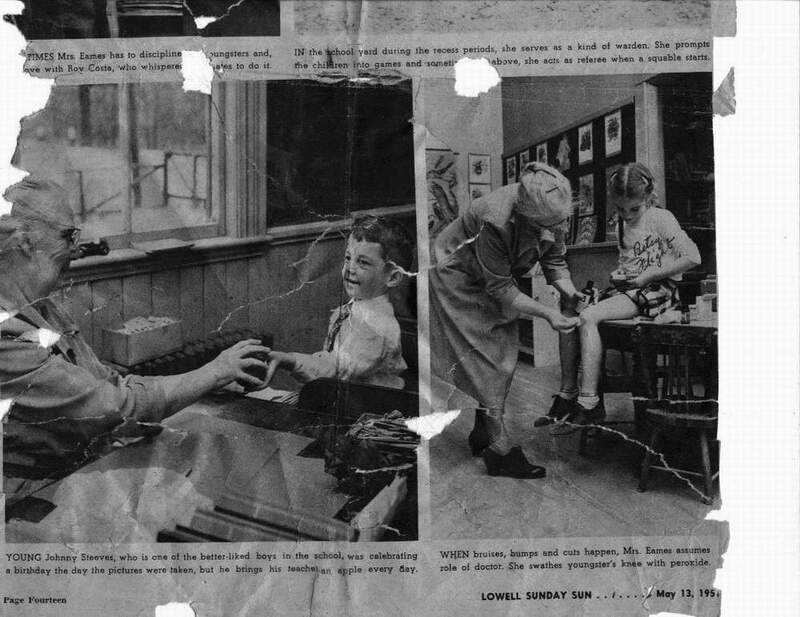 Bob O'leary spent time looking for these pics and he says "I found them in the corner of a closet all chewed up by my cat "Gatta - aka the shredder". It took almost 2 hrs, but I managed to piece them together...I guess the cat swallowed the holes. Nevertheless, you still get a good idea what the one room school was like."
"Mrs. Eames was a wonderful teacher, woman, and farmer. The Eames Farm was located behind the school with a farm stand near the house between the right of the school and house. I remember her bringing in litters of kittens... in the 2nd grade her son used a big wagon to bring the largest pumpkin anyone of us had ever seen to the school and we made several faces for it using paper and common pins." - Bob O'Leary
West Schoolhouse, c.1875

One of Wilmington's early schoolhouses and a survivor of the district school system established in 1839, this is a well-preserved example of a rural schoolhouse of the late 1800s. The land was purchased for $25 and the school was built for $1,483. The school remained in use through 1940 when it was finally closed. In 1990, the West Schoolhouse became a site on the National Register of Historic Places. In cooperation with the Public Buildings Department, the schoolhouse has been continually maintained and modernized and will be available in the future for use by a civic organization. Interested parties should contact the Historical Commission.


Note that even though the Historical Commission says the school was closed at the end of 1940, the above article shows it was still in operation through 1951. - ed.