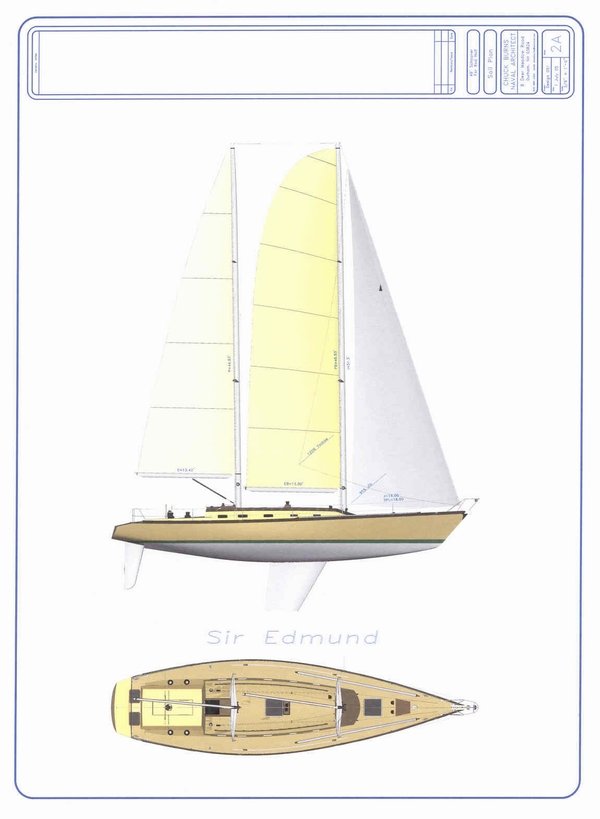 Sir Edmund's rig is technically a schooner as the 2 masts are of equal height. This allows the sail area which is considerable, to be broken down into more manageable sails for double handed long distance races in which she will be entered.



Headsails are hanked on instead of on a furler, permitting changing to sails of appropriate size and cloth weight according to conditions.



The foresail (if it were a ketch it would be called a mainsail) is configured like the mainsails seen on America's Cup boats, making it a very powerful sail and the boat is very well balanced under foresail alone. For nastier conditions Sir Edmund will carry a more conventional "Bermuda" foresail.



The split rig makes balancing the boat under various sail combinations very easy and helps Sir Edmund sail comfortably under autopilot.