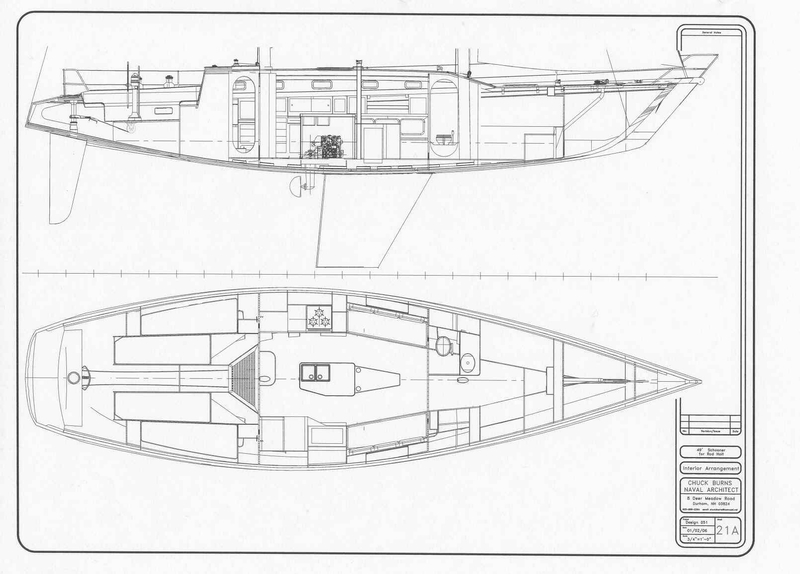 Sir Edmund's interior was designed around the owner's needs for a layout that would be efficient for long distance double-handed races.

Berthing is aft to facilitate communications with on deck crew. There is plenty of stowage space for personal gear.

Galley and navigation are well protected from the elements and allow quick access to the on-deck crew.

Main saloon is simple and comfortable.

Forward are the head,work bench and sail stowage.

Finish is solid maple and thick maple veneers, unstained, sealed and sprayed with clear Awlgrip.